The Burgerly is a fun, fast casual, restaurant concept created by two friends (Zach & Mark) who wanted to bring a specific flavor & vibe to New Hope, PA. The restaurant is custom designed by Zach, with unique antique elements & an elegant touch to create a special environment whilst you dine. The food, thoughtfully created by Mark – crafted from specifically sought out ingredients - is a nod to an upscale burger with the feel of an eat-with-your-hands & enjoy experience. The Burgerly challenges its diners to enjoy "one of the best burger dining experiences you have ever had in your life". And we stand by that with our masterful creations.
Are you ready to be #Burgerly?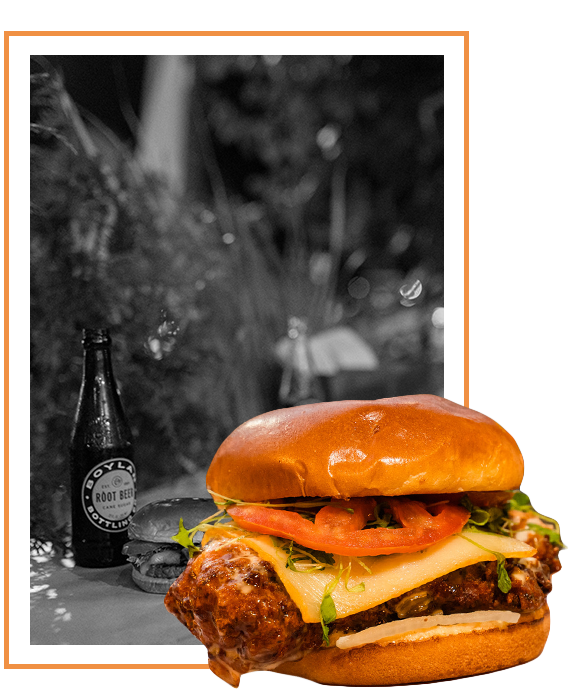 Our Dedication to Flavor
Finding a great place to eat with loved ones is easy now that The Burgerly is around! Our friendly, comfortable atmosphere gives you a place to make memories with your favorite people any day of the week. When you choose us, you get to enjoy the handcrafted masterpieces we've designed for maximum enjoyment. You'll feel like you can pause, relax, and remember everything that's good about life. That's the power of great food!
Everyone is welcome at The Burgerly. Our upscale food boutique caters to every palate and is well-known for its excellence. If you've never tried our menu, you're missing out. Make us a regular part of your week, and let us give you a boost with handcrafted, fresh burgers. Eat with us today!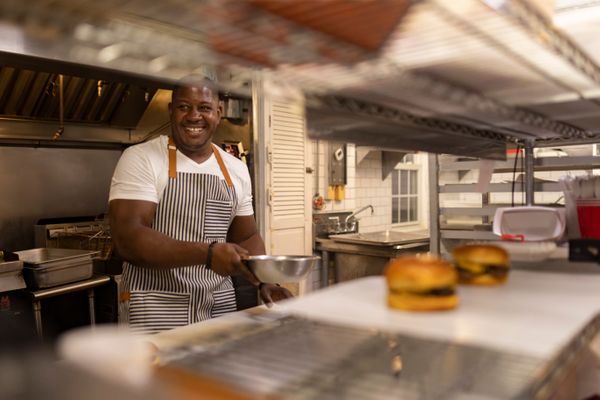 About The Chef
"I make amazing food". I just do…
Mark McLean Is a private chef & caterer with 10+ years of professional experience. After cooking all his life for fun, he left Wall Street to pursue a career in what is his passion; "making amazing food". Having been the private chef for various professional athletes & cooking for various important people, all while catering over 750 custom events, Burgerly is Chef Mark's fist brick & mortar place & an opportunity to make a simple classic burger one that will be remembered by all that taste it.
"I'm making a burger because it is simple, amazing, & loved. What you taste won't be simple, but will be ridiculously extraordinary, full of flavor & spilling my #love for food.
"I cannot wait to make you Burgerly; from your first bite to the last French fry… You will understand what that means. Thanks for the opportunity to show you my love."
- Chef Mark McLean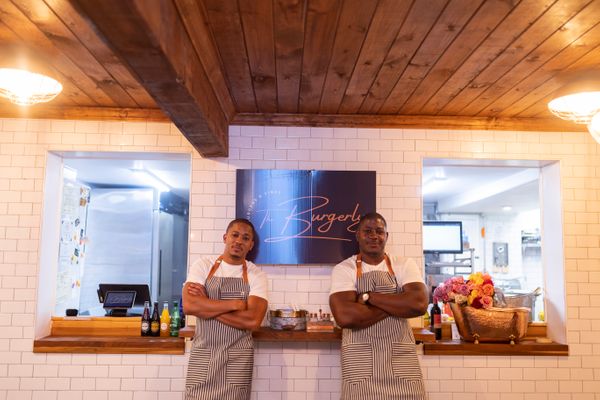 The McGlover Group: A Dedication To Quality
We like to keep it simple: a well-thought about product, executed amazingly while paying attention to the small details that matter. All performed in a fun, well-designed environment that welcomes families, dates, and a quick bite alike.
Our goal is to make you as comfortable as possible while delivering quality. Our staff is welcoming; our music draws you in with good #vibes!
Thanks so much for choosing The Burgerly! We look forward to seeing you soon.
Zach Glover, Partner
Mark McLean, Partner, Chef